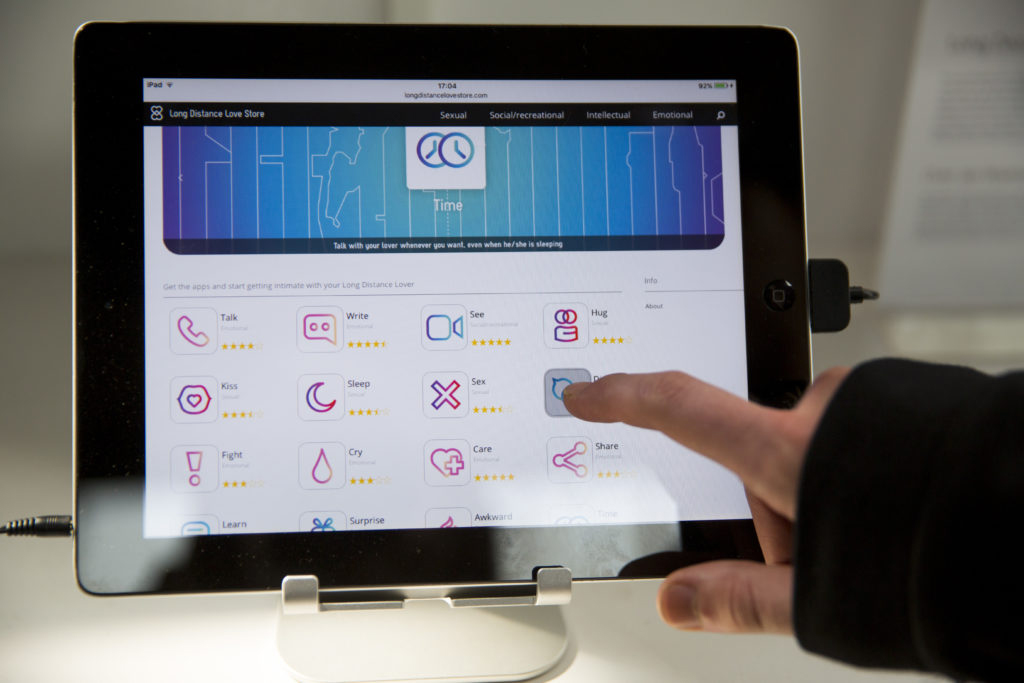 LONG DISTANCE LOVE STORE
longdistancelovestore.com
Long Distance Love Store questions the way we shape relationships when we are not able to be together physically. Because of the possibility to share everything with your lover 24/7, apps like Whatsapp and Skype give you a feeling of intimacy. In the meanwhile more and more applications are being designed to create intimacy between couples who are not physically together. But is this really working? Are you really in a relationship with your lover or are you maybe in a relationship with your phone? Do you, in the end, still recognize him or her?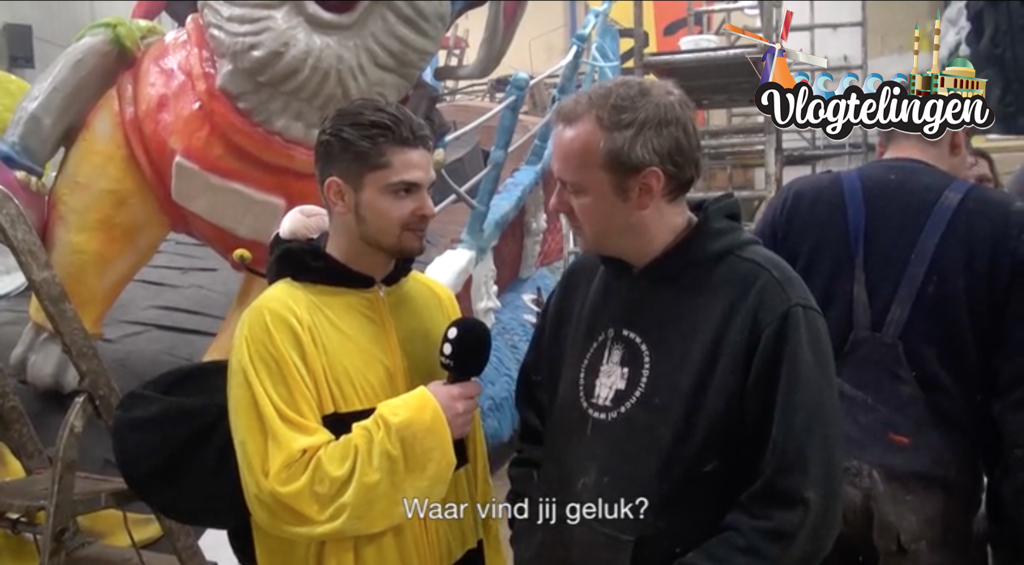 Vlogtelingen
Vlogtelingen was a self intitiated youtube channel and a web serie for dutch television program "De Nieuwe Maan" with videos with and about refugees. The videos are showing a individual perspective on refugees mostly with a humorous approach. The first serie of episodes we made are called "gelukzoekers" the dutch word for luck seekers but also used as a curse word voor refugees. In the videos we try to find luck, together with a refugee.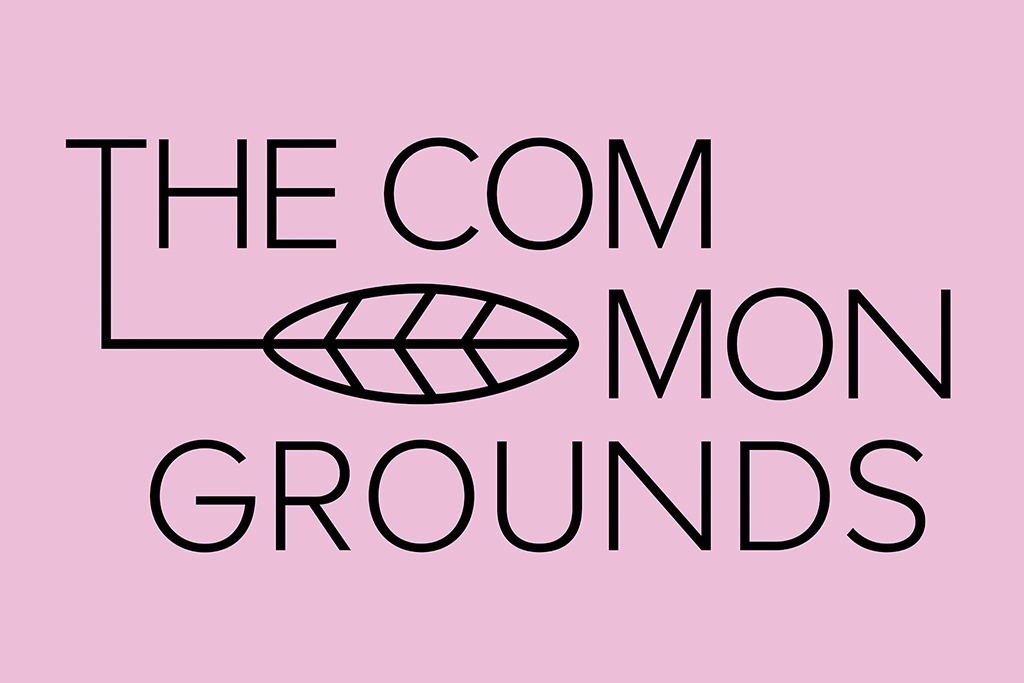 The Common Grounds [in progress]
Visual identity for a new plant based pop-up cafe.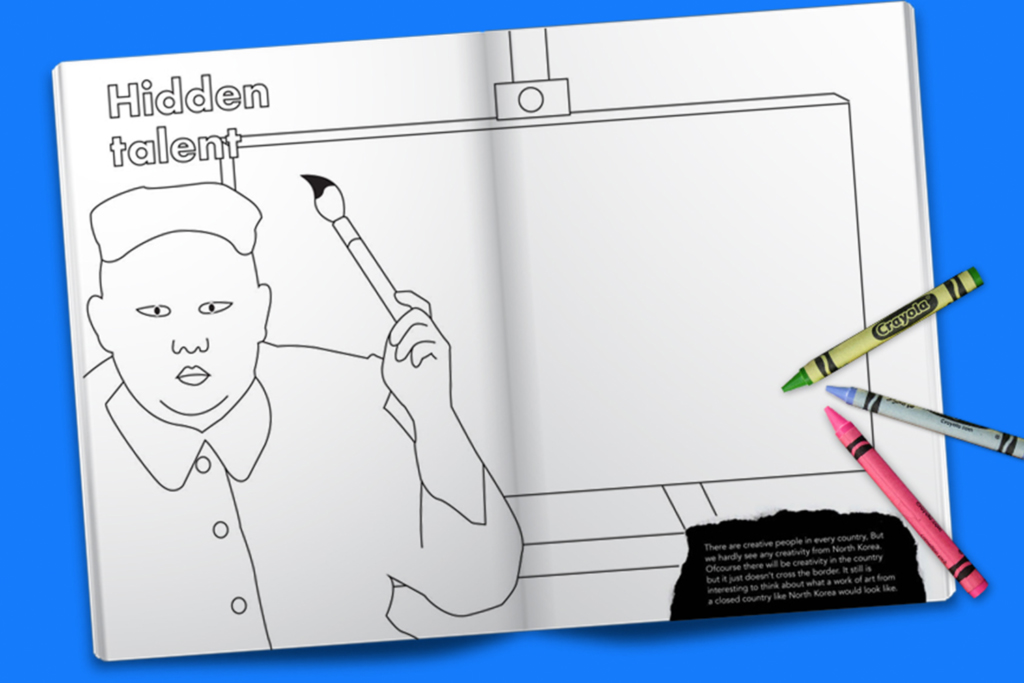 UN-KNOWN
"Un-known" is a book about what we don't know of North Korea. North Korea is the most closed country in the world and we don't know a lot about what's going on behind it's borders. that's also the reason we mainly hear negative stories and we can only imagine terrible stuff going on in the country. But is this true? Is everything terrible, or are there also a lot of nice things going on in there? In this book the choice is yours. The book only tells you what we already know, all the rest you can draw in yourself.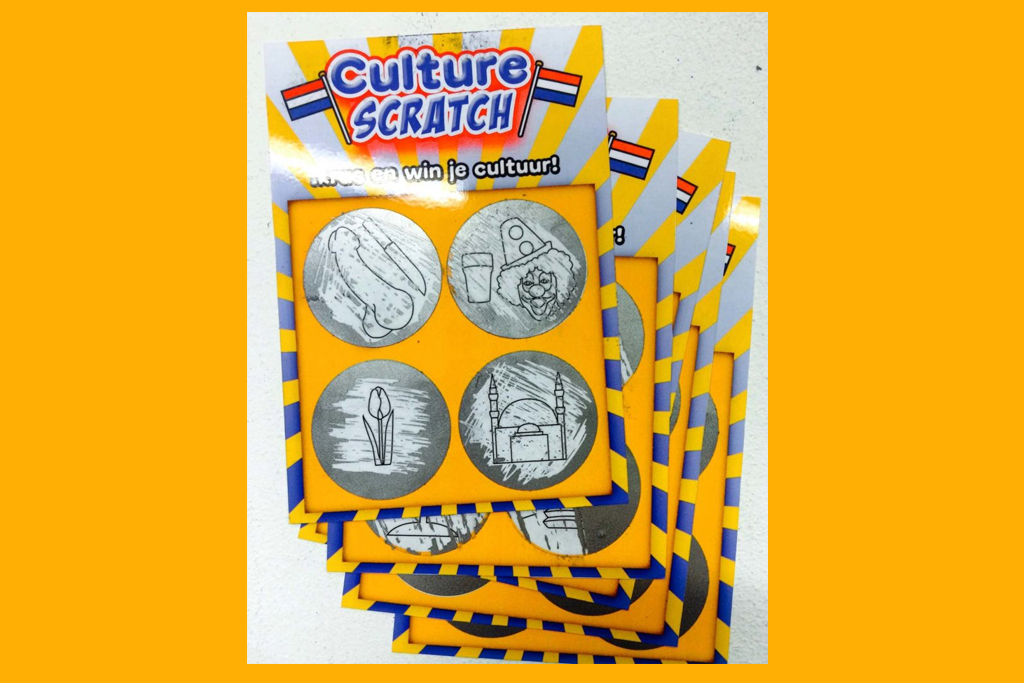 CULTURE SCRATCH
Nowadays, a lot of people are scared to lose their own culture, they see other cultures as a big thread, and start fighting for their own. I wanted to make it a bit easier for those people, so I made Lottery cards which decides which cultures will remain for you.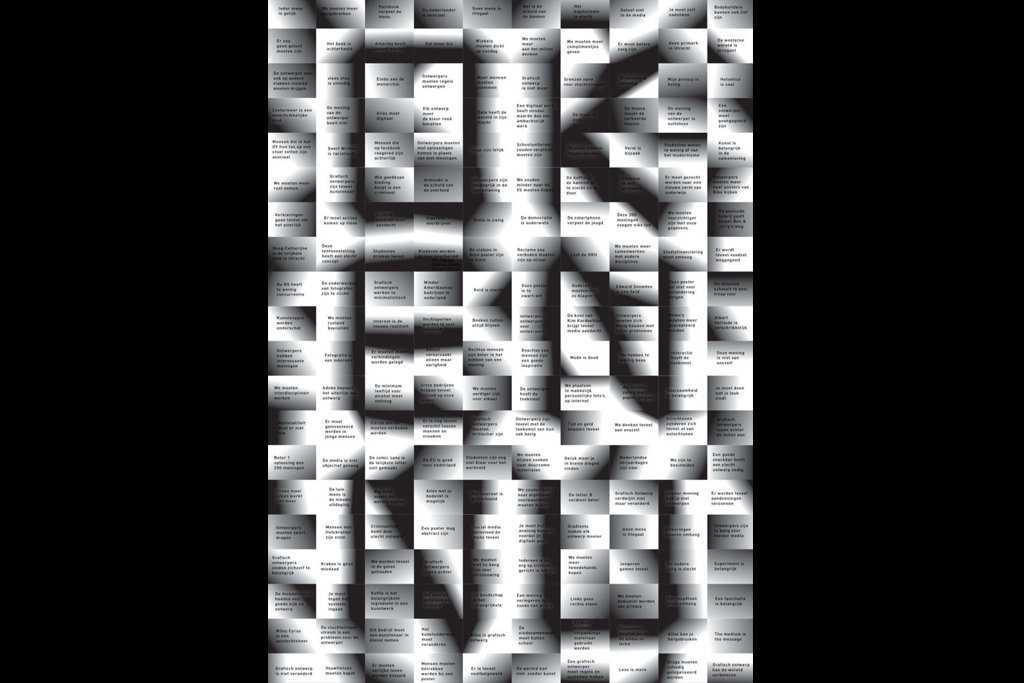 OK, EN NU?
There are a lot of designer with opinions who like to make work about their opinions. But shouldn't a designer ask him/herself the question: "ok, and now"(ok, en nu?) every now and then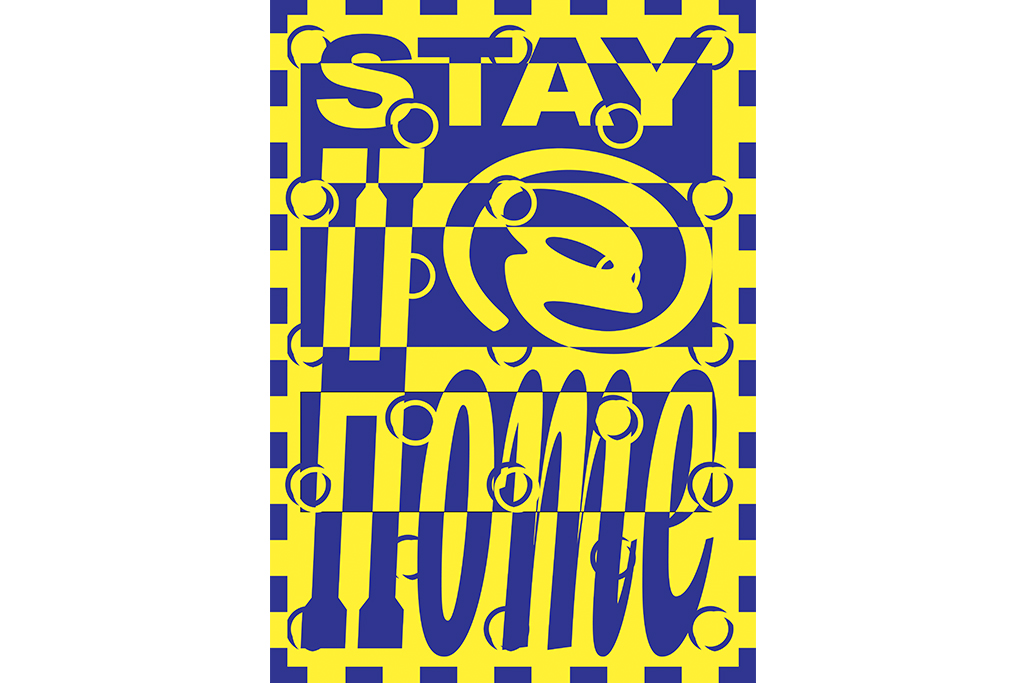 POSTERS
Sometimes a make posters just for fun. This is a selection.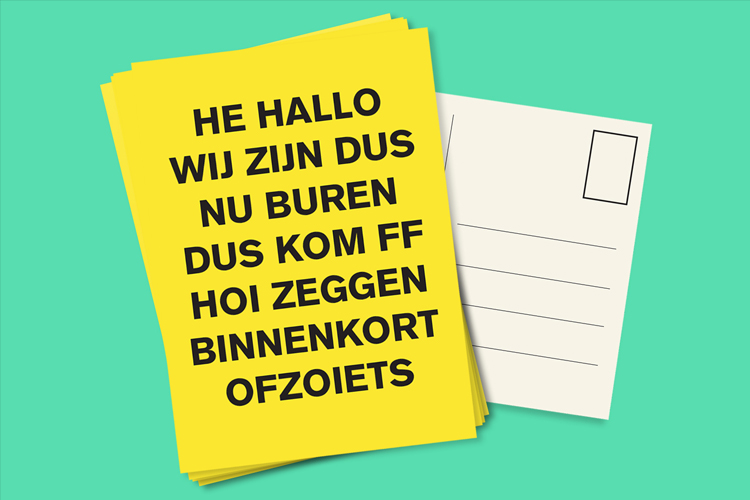 NIEUWE BUUR
This postcards was created to encourage neigbours to start talking to each other. originally designed to create connections between a student neighbourhood and a new refugee center in Amsterdam, but ofcourse useful in a lot of other situations. Contact me if you want your hands on one of the postcards (or a lot of them)
THE LOCH NESS MONSTER'S DANCE
Short dance movie inspired by the poem THE LOCH NESS MONSTER'S SONG of Edwin Morgan. The Loch Ness Monster's Dance was made for the Cinedans festival @ EYE, Amsterdam
MALMBERG - NIEUWSTAD 14
Short animation made for Malmberg during my internship at Overburen. The animation is a illustration of the Poem Nieuwstad 14 by Bart Moeyaert.
CONTACT
I'm available for new projects and collaborations

📧hey@janwaatze.nl
📱0681446388

📸Instagram
🖼Tumblr



ABOUT
Jan Waatze Schuurman Hess is an alumni of the University of the Arts Utrecht🇳🇱 and together with Martijn de Vliegher one of the founders of Heyhoi studio.

Jan Waatze is a designer of fun stuff. Astonishment, amazement and burning questions are the motivation for his works in which also sensitive subjects are not being avoided. Jan Waatze translates his subjects and/or stories in a surprising way and reshapes the expectations of his audience. Jan Waatze's works are not directly a representation of his own opinions but they create a space in which everyone has the posibillity to shape his/her own opinion, created with the help of humour and interaction.



EDUCATION
Gerrit Rietveld Academy,
Amsterdam
(2012-2013)

University of the Arts Utrecht(HKU)
Graphic Design(2013-2017)



PUBLICATIONS
Metronieuws
"Vloggers zoeken geluk met vluchtelingen"

NOS Mashup
"STROOPWAFELS EN HARING ETEN MET EEN VLOGTELING #DANNYOPDINSDAG"


HKU UNST
"HET PROJECT VAN... JAN WAATZE SCHUURMAN HESS EN MARTIJN DE VLIEGHER"




EXPOSITIONS
(2017)

Rumors, Graduation show HKU
"Long Distance Love Store"


Opening Lola Lik,
Bijlmerbajes, Amsterdam
"Vlogtelingen"


(2016)


Cinedans
EYE Amsterdam
"The Lochness monster's dance"

Terms and Collsions
Hoog Catharijne, Utrecht
"Culture Scratch"


25 x 2
HKU, Utrecht
"helftheuvelpassage"


Wisselwerking,
Academie Galerie Utrecht
"OK, EN NU?"